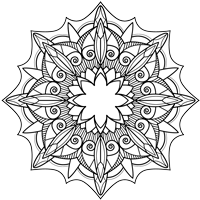 Tantra & Massage
Women Tantra Massage
Say welcome to Love! Let me massage you with love and sensuality, and you'll feel like a Goddess!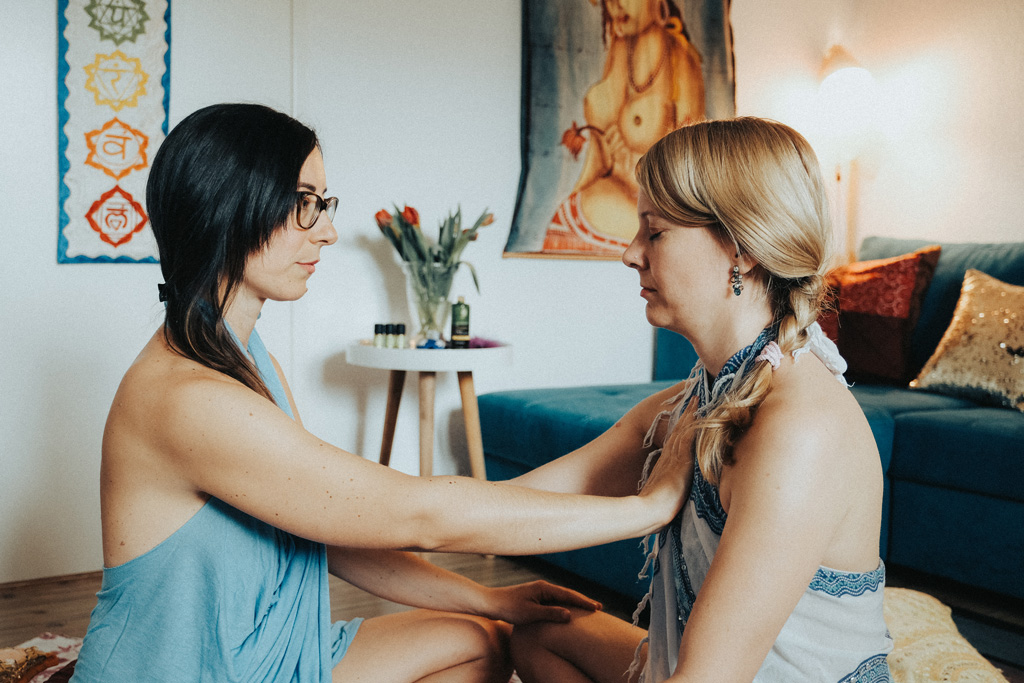 This massage is defined by a very slow and sensual touch. I will softly massage your entire body, your face, your shoulders, your arms and legs, deeper and deeper until you will flow in the endlessness.
Mixed techniques like the hawaiian massage, the stimulating touches, tapping and playful fondling will bring you and your body in the present moment and even further. A Yoni massage will be the climax of the session. You can opt for careful exploration of your femininity with or without a Yoni Massage.
You will finally be able to consciously acknowledge themes that have to do with your womanhood. Stowed sexual energy could find its way to the outside, through orgasm, laughter, tears, trembling or coughing.
You will shine like of a new light afterwards, embraced by a sense of relax that will last for long. Everything is welcome, everything can happen. Here in our safe, loving and healing space.
A tantra massage session will last between 2 and 3 hours, inclusive a shower, a warm tee and and an after talk, if you like it.
Prices
Tantra Massage: 130 Euro at home or 160 Euro at the studio
Tantra Massage + external Yoni Massage: 150 Euro at home or 180 Euro at the studio
Tantra Massage + complete Yoni Massage: 170 Euro or 210 Euro at the studio
Studio is near Treptower Park
---
Wellness Massage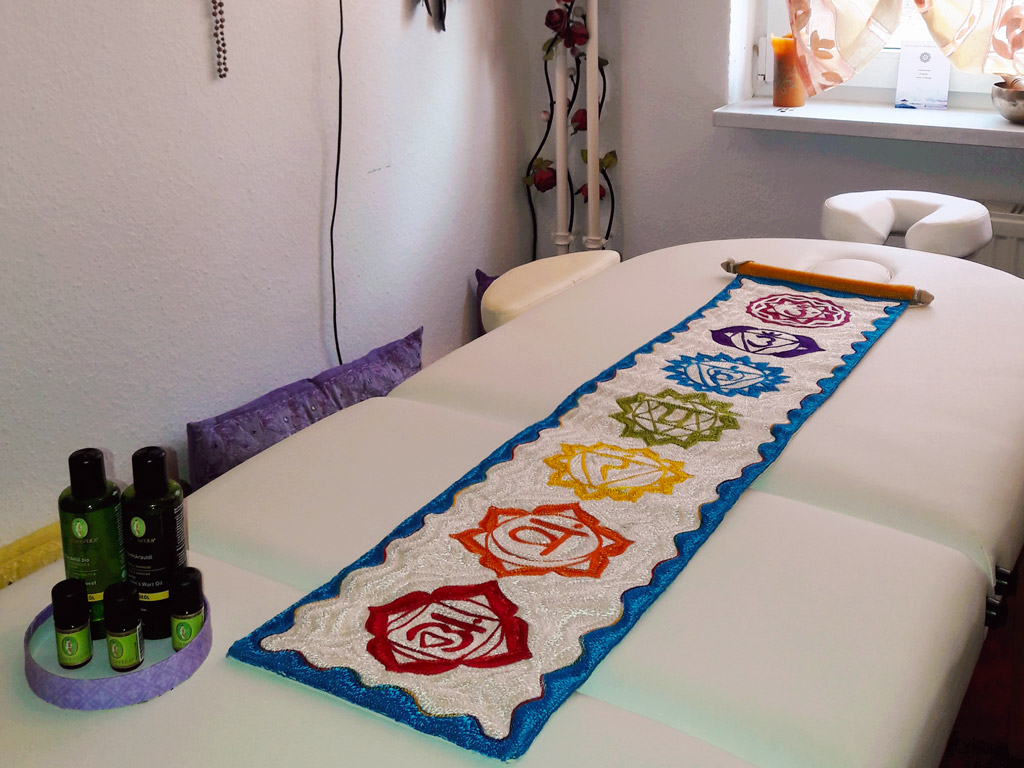 Attention! 15% discount for every massage until end of August 2021!
Meridian Massage
Toxins will be released, Nadi (energetic centres going all trough our bodies) will be cleared, displacements will be adjusted, blockages can dissolve and the energy flow will be restored.
Duration: 20 minutes
Price: 25 Euro
Package: 3x for 65 Euro
Schoulder/Neck/Face/Head Massage
It helps against stress, headache, allergy, calming and rivitalising.
Duration: 40 minutes
Price: 40 Euro
Package: 3x for 105 Euro
Whole body Massage
It helps against stress, activate blood circulation and metabolism, greater flexibility, revitalising. Allaround sense of well-being guaranteed!
Duration: 1 hour
Price: 55 Euro
Package: 3x for 145 Euro
Back Massage
Reduce stress, tissue stimulating and relaxing. It is appropriate if you suffer from prolonged backpain.
Duration: 50 minutes
Price: 45 Euro
Package: 3x for 118 Euro
Foot Reflexology
it can help with chronic sickness, strong pain, migraine, allergy, digestiv problems, it improves sleep disorders and organic functions, it activates circulation and lymph. It gives you the ability to breath deeper. Energetically it can dissolve blockages, it can give more power and it can bring you again in the flow. The massage is also relaxing and destressing. It is recommended to have 10-12 sessions in a row.
Duration: 50 minutes
Price: 45 Euro
Package: 3x for 118 Euro
Package: 10x for 420 Euro
Aromaöl Massage
This is a very smooth massage, a more peaceful variation with flowing and calm movements, a kind of Wellness-Massage. This is made with repetitions and accompanied by aromatic fragrances, so that your sense of smell will get involved and stimulated. Essential oils have different qualities and can support emotional and physical wellbeing.
Duration: 1 hour
Price: 55 Euro
Package: 3x for 145 Euro
Ayurveda Massage
Abhyanga Massage means: "complete and slow oiling with loving hands". The woman will receive a complete massage, from head (hair included) to feet. Smooth and balancing, slow treatment, repetitive movements. Effective against tiredness, rheumatism, osteoporosiss and depression. It reinvigorates your vitality. Detoxification, texture rejuvenation, lymph activation.
Duration: 90 minutes
Price: 85 Euro
Package: 3x for 235 Euro