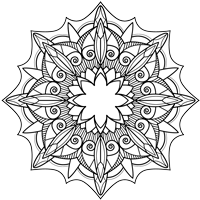 Tantra & Massage
Women Tantra Massage
Say welcome to Love! Let me massage you with love and sensuality, and you'll feel like a Goddess!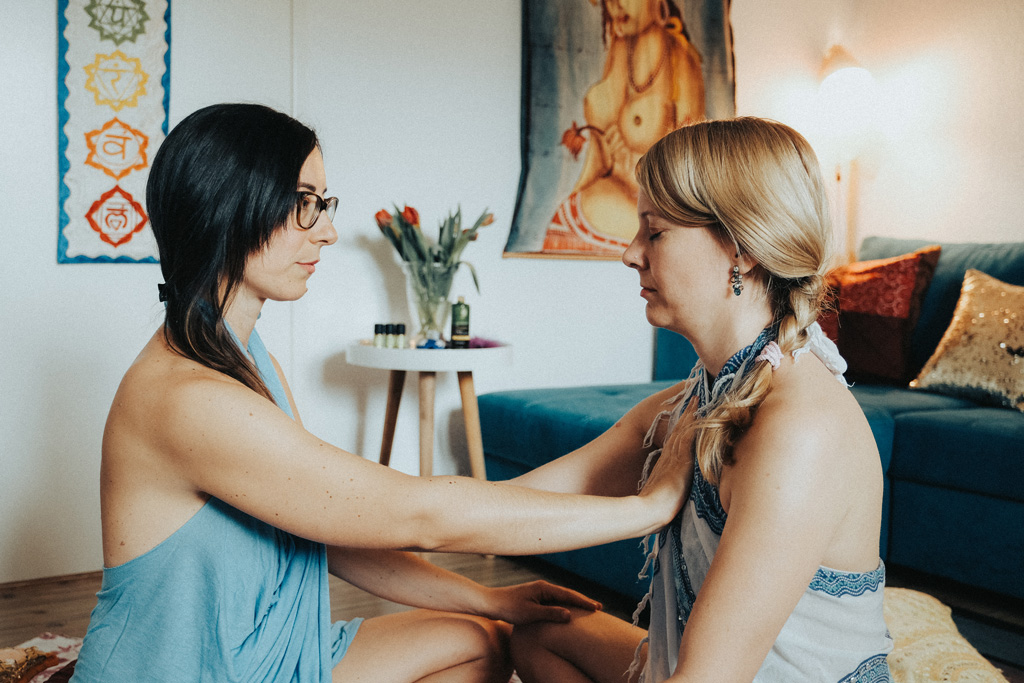 This massage is defined by a very slow and sensual touch. I will softly massage your entire body, your face, your shoulders, your arms and legs, deeper and deeper until you will flow in the endlessness.
Mixed techniques like the hawaiian massage, the stimulating touches, tapping and playful fondling will bring you and your body in the present moment and even further. A Yoni massage will be the climax of the session. You can opt for careful exploration of your femininity with or without a Yoni Massage.
You will finally be able to consciously acknowledge themes that have to do with your womanhood. Stowed sexual energy could find its way to the outside, through orgasm, laughter, tears, trembling or coughing.
You will shine like of a new light afterwards, embraced by a sense of relax that will last for long. Everything is welcome, everything can happen. Here in our safe, loving and healing space.
A tantra massage session will last between 2 and 3 hours, inclusive a shower, a warm tee and and an after talk, if you like it.
Prices
Tantra Massage: 130 Euro at home or 160 Euro at the studio
Tantra Massage + external Yoni Massage: 150 Euro at home or 180 Euro at the studio
Tantra Massage + complete Yoni Massage: 170 Euro or 210 Euro at the studio
Studio is near Treptower Park
---
Wellness Massage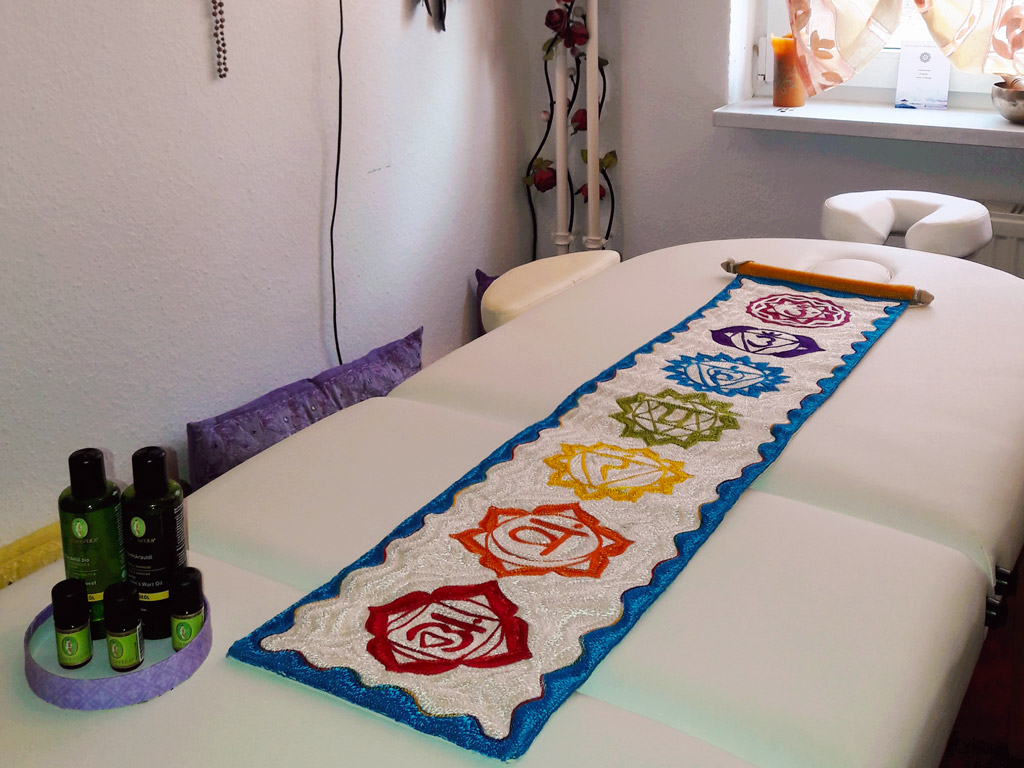 Attention! 15% discount for every massage until end of August 2021!
Meridian Massage
Toxins will be released, Nadi (energetic centres going all trough our bodies) will be cleared, displacements will be adjusted, blockages can dissolve and the energy flow will be restored.
Duration: 20 minutes
Price: 25 Euro
Package: 3x for 65 Euro
Schoulder/Neck/Face/Head Massage
This type of massage is mainly intended for heavy and highly stressed people. Part of the treatment is a firm head massage for the entire head piece. This gives better bleeding and serenity after just a few minutes. Very helpful also against nocturnal bruxism. I will massage your chewing muscles and the jaw area deeply. During the massage, I gently press various relaxation trigger points all over your face. Moving on to the neck and shoulder area provides a deep and long-lasting balance, both in the body and in the soul. This treatment can also work against allergies. Also suitable for pregnant women.
Duration: 50 minutes
Price: 45 Euro
Package: 3x for 118 Euro
Whole body Massage
It helps against stress, activate blood circulation and metabolism, greater flexibility, revitalising. Allaround sense of well-being guaranteed!
Duration: 1 hour
Price: 55 Euro
Package: 3x for 145 Euro
Back Massage
Reduce stress, tissue stimulating and relaxing. It is appropriate if you suffer from prolonged backpain.
Duration: 50 minutes
Price: 45 Euro
Package: 3x for 118 Euro
Aromaöl Massage
This is a very smooth massage, a more peaceful variation with flowing and calm movements, a kind of Wellness-Massage. This is made with repetitions and accompanied by aromatic fragrances, so that your sense of smell will get involved and stimulated. Essential oils have different qualities and can support emotional and physical wellbeing.
Duration: 1 hour
Price: 55 Euro
Package: 3x for 145 Euro
Ayurveda Massage
Abhyanga Massage means: "complete and slow oiling with loving hands". The woman will receive a complete massage, from head (hair included) to feet. Smooth and balancing, slow treatment, repetitive movements. Effective against tiredness, rheumatism, osteoporosiss and depression. It reinvigorates your vitality. Detoxification, texture rejuvenation, lymph activation.
Duration: 90 minutes
Price: 85 Euro
Package: 3x for 235 Euro
Policy of cancellation
Please let me know in order to make the space available for other interested parties. If the appointment is canceled within 48 hours, 50% of the price will be charged as a cancellation fee. The cancellation costs are legally binding.
Note: The spiritual work is not a medical / therapeutic treatment. No diagnoses are made and no healing promises are made. Rather, the energetic healing work affects the person in his entirety, who is able to self-heal from within and to come in his strength again.